Clinics
Centralize all customer information

Medical analysis

Dental clinics

Medical specialties

Veterinary clinics
The digital economy is much more than a website!

Website
Integrate the system with your website and start receiving appointments now

New Customer Management
Manage new customers with the information collected and stored in the same account

Online Calendar
Organize all appointments in a single calendar, with a 360º view of the tasks to be performed

Rules / Permissions
Give your collaborators access by giving them only the permissions they need to perform tasks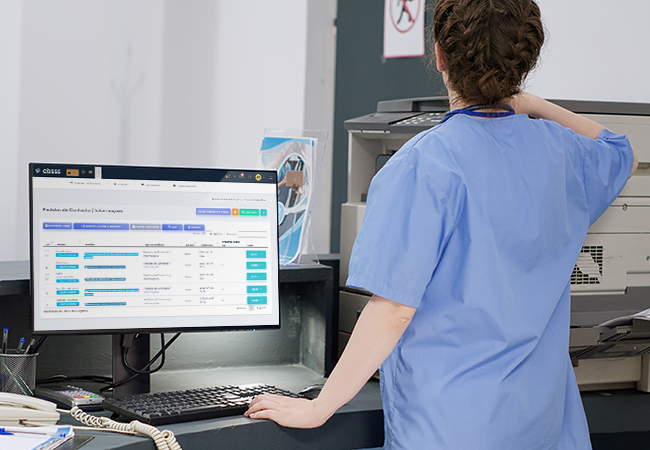 The Software
Discover the Digital Economy
Streamline all processes in one place. Have a new online counter!
Is care at your clinic a huge challenge? Between the telephone that rings and the user approaching the counter, the administrative is divided into many other tasks: making appointments, delivering documentation to doctors, billing processes. Find a discreet and efficient partner, who will allow a more careful and personalized face-to-face and online service. Also take the opportunity to manage all the documentation related to the user, having it inserted in the respective account. No loss or misplacement of information.
Your company's digital counter
Features

Scheduling System
Do you receive out of hours orders? Do users complain that they only remember to make an appointment after office hours or when they are already in bed? With our scheduling system, appointments can be made anytime, anywhere. Confirm or reschedule without having to use mobile phones. The entire procedure is carried out through our platform.

Budget Requests
Do you work on a budget? Give your users the possibility to request a quote for any service. Ask all the questions you want answered and get the information you need to make accurate proposals. Your user can accept and/or refuse in the private area, or you can do it for him, in the administration area.

Dynamic Forms
How confusing is your way of gathering information? By email, by phone, personal contact? Streamline this process through forms created by you, with the questions you want. Collect any and all information through them, in order to facilitate its storage. Request for documentation, contact requests, among others.

Documents Sharing
Invoices, service data sheets, regulations, etc. Make this information reach your users, in complete safety, through our file sharing system. Just upload the file to the customer's account, which they can download in the private area. No risk of loss. Simple, practical and confidential.

Client Management
What are the usual services for a given user? On what day was a certain service performed? What medication is prescribed? Need to contact him? All this information can be found in the respective customer's account. Contact him through our internal email system (keeping your conversation history). Offer a coupon discount for the number of services already performed.

Reserved Area
With the area reserved for the user, he can consult the appointments/services/treatments already carried out. You can confirm and/or cancel the respective appointments. Download files and have access to user-only documentation. Update personal data whenever there is any change, among other features.

Dynamic Budgets
Request information by creating forms with the exact questions of the budget you want to collect.

Budget Requests
Receive quote requests for specific services (eg treatments).

Dynamic Forms
Prepare forms with the desired questions in order to collect all the necessary information.
Documents Sharing
Share documents with your users without being intercepted or lost during shipment.

Clients Management
Keep your user base updated with all the information gathered in one place.

Reserved Area
Provide your users with a reserved area through which they can access exclusive information.
Request our contact!
Speak with us and we'll find the best solution for your budget.